Search engines employ content to comprehend a website's purpose, determine its goal, and determine whether it may be relevant to users' search queries. A website has a better chance of appearing higher on search engine results pages when it has excellent content, both in terms of words and graphics, which increases traffic to the website. Additionally, regular content updates may keep a website's material current and interesting, benefiting its search engine rankings and audience.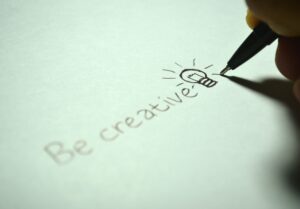 What are the different kinds of SEO content?
Commercial content: Commercial content advertises a website's product, category, or service pages. Using strategically placed, intent-focused keywords, on-page components, graphics, reviews, FAQs, case studies, and other features by an SEO agency in Leicester is crucial in commercial content.
Informational content: Instead of trying to sell readers on a particular company, item, or service, this content is created to enlighten and value users. Examples include blogs, manuals, "how to" pieces, and information that is relevant to the business. To establish a website as an authority on a given issue, it is often centred on a specific topic or keyword and written interestingly and educationally.
Visual content: Using pictures, infographics, and other visual material on websites is referred to as visual content. These are critical for e-commerce sites where product pictures are crucial (would you buy a pair of shoes without first seeing a photo of them?). They may improve the content by making it more engaging and attractive to the reader.
Video Content: One of the most significant types of content marketing is gradually evolving to be video content. It improves user experience by making information more interesting and enticing to visitors and increases the likelihood that rich snippets will be used. Additionally, it could encourage people to stay on your website longer.
On-Page elements: This includes all elements on the page and site you have influence over, such as the meta titles and descriptions, image alt tags, and header tags. How effectively optimised these parts are will dramatically affect how well your page ranks. On-page SEO enhances the user experience on a website by assisting search engines in analysing your website & the information linked to it to determine whether a searcher's query is pertinent to your site.
Does duplicate content affect SEO?
Unambiguously, the answer to this is yes. Duplicate content irritates Google. Many low-quality, frequently copied, and low-quality websites dropped in the SERPs. Why? Because search engines aim to offer their consumers the most relevant, distinctive, and original material they can. When a website has duplicate material, search engines struggle to decide which version of the information should be displayed in their results pages, which causes a drop in ranking. Furthermore, duplicating material might divide the link equity that a website obtains, which can further harm its ranking. An SEO agency in Leicester can help you solve this problem.
Does poor content affect SEO rankings?
Poor and low-quality material can have a detrimental effect on rankings, much as duplicate content. The quality & relevance of a website's content in connection to a user's search query is determined by search engine algorithms like Google's E-A-T (Expertise, Authoritativeness, and Trustworthiness) algorithm. It is less probable that a website would rank highly in the SERPs if Google views the content as badly written and complies scantily with E-A-T, or what it terms "search engine-first" material.
We've already shown that well-written, educational content may enhance your site's user experience, resulting in increased levels of engagement and natural lead generation. In other words, content is essential to SEO since it increases your website's exposure and relevancy to both people and search engines.
If you're unhappy with your content, contact Sharla Digital, an SEO agency in Leicester, to create your company's finest content marketing strategy. We have a track record of achieving outcomes for a variety of clients.